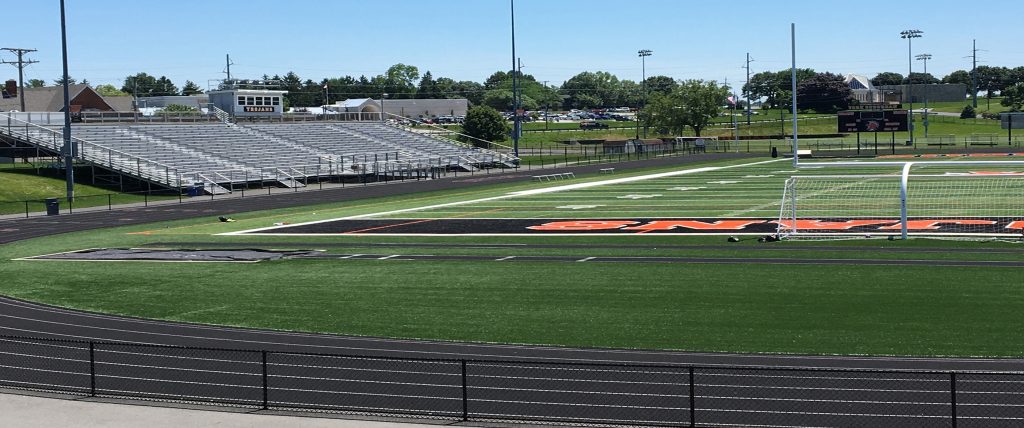 2017-18 Stadium Badge Access expires for all district residents on 6/30/18. To renew your badge for the 18-19 school year, visit the High School Office or send a check, payable to "YSSD", to YSHS, 1800 Hollywood Dr, York, PA 17403, Attention: Stadium Badge Access. Cost is $5/yr.
Why is the facility locked?
– to provide a secure teaching environment for all of our students
– to prevent vandalism and inappropriate use
Why is an annual fee necessary?
The $5 fee is to help offset the expense of access renovation and the addition 0f the electronic security system. Rather than pass on the expense to all taxpayers, only the users will be charged the access fee. York Suburban is committed to providing an open facility for the use of our community and is the only district to offer such broad access. Please review the new GUIDELINES and PROCESS for community access.
Thank you!