Welcome, Dr. Timothy Williams!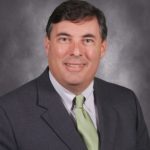 Dr. Timothy Williams began as superintendent for York Suburban on Monday, July 2.  Dr. Williams is an experienced educator and school leader with over 30 years in public school education, previously serving as superintendent in the Westmont Hilltop School District in Johnstown, PA. He began his career as a middle school English and social studies teacher, serving during his time as a team leader and two years as union president. After serving ten years in the classroom, Dr. Williams served as a K-12 technology coordinator at Penn Manor School District, and then as director of technology at Eastern Lancaster County School District. Dr. Williams subsequently moved into Manheim Township School District where he served over 15 years in a number of roles including director of information technology, director of instruction, assistant to the superintendent for curriculum, instruction and technology and assistant to the superintendent. Dr. Williams brings his many professional talents, skills, and experiences to his new role here at York Suburban.
Dr. Williams earned his bachelor's of arts in history with minors in anthropology and
journalism at Wilkes University. He received his master's in education from Wilkes
University and his doctorate in educational leadership from Immaculata University.