Indian Rock Parent/Guardian Resources
Introducing Wonders, a comprehensive, research-based English Language Arts program that supports children in grades K–5 in building a strong foundation in literacy.
 Educational Trips for Students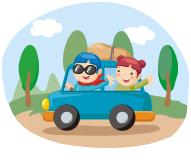 Students may be excused from school attendance for up to five (5) school days per year to participate in educational tours or trips when such trips are evaluated and approved by the school principal in advance.
The trip dates may be non-contiguous but cannot be taken with the first and last ten days of the school year, nor during standardized testing windows. Print this form  or pick one up at the school office and must be submitted no less than two (2) weeks prior to the trip.
Student Supplies
Please see the list of Student Supplies needed for the school year below.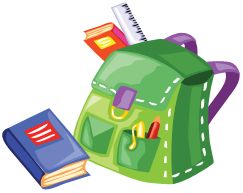 Dress Code Reminder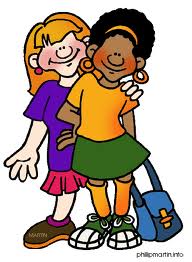 Students are expected to exercise good judgment in the selection of appropriate clothing throughout the school year.  *If clothing is deemed inappropriate, the student will be asked to change into acceptable attire.  Dress code expectations are as follows:
Blouses, shirts, and dresses with spaghetti straps (with shoulder straps less than three inches 3" wide) must be covered with a top or jacket at all times during the school day
Shorts/skirts need to be an appropriate length.  A good rule of thumb is mid-thigh length or past fingertip length.   Short skirts, short shorts or any display of undergarments are not permitted.
Muscle shirts, tops with enlarged arm holes, halter tops,  and bare midriff tops are not permitted.
 A student's footwear needs to be suitable for gym and recess.  Sneakers are the best choice. Flip flops are permitted on non-gym days.
Thank you for your help in reinforcing the dress code expectations.
Student Handbook
For answers to questions you may have, please click on our Parent-Student Handbook and the Student Code of Conduct.
Academic Resources for Parents and Guardians
District Forms and Publications
Guidance Department Contacts
School counselors are an essential part of the academic experience. We provide a comprehensive, developmental guidance program to meet the personal, social, academic, and career needs of students at all levels. In addition, we consult with teachers, staff, and parents to enhance their effectiveness in helping students and provide support to other educational programs. In partnership with the community, we strive to foster the lifelong skills our students need to develop character, to cope with life's challenges, and to build cohesive relationships in order to achieve their full potential as citizens in an ever-changing society.
High School
[people_grid filter="tax::directory_tag::is::york-suburban-high-school;tax::person_area::is::guidance"]
Middle School
[people_grid filter="tax::directory_tag::is::york-suburban-middle-school;tax::person_area::is::guidance"]
East York Elementary
[people_grid filter="tax::directory_tag::is::east-york-elementary-school;tax::person_area::is::guidance"]
Indian Rock Elementary
[people_grid filter="tax::directory_tag::is::indian-rock-elementary-school;tax::person_area::is::guidance"]
Valley View Elementary
[people_grid filter="tax::directory_tag::is::valley-view-elementary-school;tax::person_area::is::guidance"]
Yorkshire Elementary
[people_grid filter="tax::directory_tag::is::Yorkshire-elementary-school;tax::person_area::is::guidance"]