Valley View Parent/Guardian Resources
Educational Trips 
for Students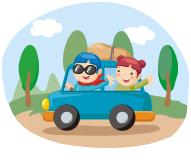 Students may be excused from school attendance for up to five (5) school days per year to participate in educational tours or trips when such trips are evaluated and approved by the school principal in advance.
The trip dates may be non-contiguous but cannot be taken with the first and last ten days of the school year, nor during standardized testing windows.  Print this form or pick one up at the school office and submit prior to the trip.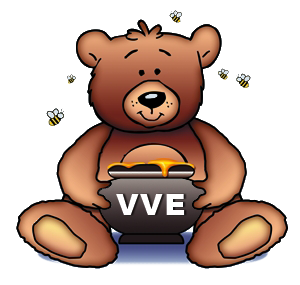 The Ready Teddy
(Weekly Publications)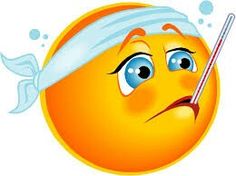 Nurse's Nook 2020
Karla Coffman, RN, BSN
Certified School Nurse
Greetings from the Valley View Nurse's Office! The nurses here at 'VVE' strive to promote a safe and healthy environment for all students and staff everyday! We promote a healthy environment today, even more than we have typically done in the past, due to the COVID-19 pandemic.  Below, you will find guidance on ways on how you can do your part to curb the spread of COVID-19.  Please follow these guidelines to help prevent the spread of illness and infection at Valley View and in our community.  
FOCUS on COVID-19:


On the coronavirus!

Information About the Coronavirus

Coronaviruses are a large family of viruses that are common throughout the world. These viruses, at times, can evolve and infect people, then spread through human to human contact. Human coronaviruses spread just like the flu or a cold—through the air by coughing or sneezing; through close personal contact, like touching or shaking hands; and by touching an object or surface with the viruses on it.

Symptoms of the COVID-19 can include:
Fever

Cough

Shortness of breath 
Prevention Items: 
You and your family can slow the spread of respiratory viruses, colds, influenza (the flu) and also the coronavirus by following the 3 'C' rules!
COVER:
cover coughs or sneezes with your elbow.

Do not use your hands!      

wash hands

often

with soap and water for at least 20 seconds or use an alcohol-based hand sanitizer if soap and water are not available.

avoid touching eyes, nose, and mouth with unwashed hands.     
CLEAN:
clean surfaces frequently, including countertops, light switches, cell phones, remotes, and other frequently touched items.
CONTAIN:
contain yourself-- if you are sick, stay home until you are feeling better--students

who have a fever of 100 or higher should be fever-free without

the aid of fever-reducing medications for at least 24 hours before returning to school.

avoid close contact with people who are sick.    
If you or your child is sick--develop a fever and symptoms of respiratory illness, such as cough or difficulty breathing, call your healthcare provider immediately! Limit visits to an urgent care or emergency room unless extremely sick and it warrants this type of visit. PLEASE  stay home from work and/or keep your student home from school. Let's keep everyone FREE from illness and infection!
Visit the CDC for more information here
Visit the Pennsylvania Department of Health for more information here
    Mrs. Coffman, RN, BSN
  Certified School Nurse
Academic Resources for Parents and Guardians
District Forms and Publications
Guidance Department Contacts
School counselors are an essential part of the academic experience. We provide a comprehensive, developmental guidance program to meet the personal, social, academic, and career needs of students at all levels. In addition, we consult with teachers, staff, and parents to enhance their effectiveness in helping students and provide support to other educational programs. In partnership with the community, we strive to foster the lifelong skills our students need to develop character, to cope with life's challenges, and to build cohesive relationships in order to achieve their full potential as citizens in an ever-changing society.
High School
[people_grid filter="tax::directory_tag::is::york-suburban-high-school;tax::person_area::is::guidance"]
Middle School
[people_grid filter="tax::directory_tag::is::york-suburban-middle-school;tax::person_area::is::guidance"]
East York Elementary
[people_grid filter="tax::directory_tag::is::east-york-elementary-school;tax::person_area::is::guidance"]
Indian Rock Elementary
[people_grid filter="tax::directory_tag::is::indian-rock-elementary-school;tax::person_area::is::guidance"]
Valley View Elementary
[people_grid filter="tax::directory_tag::is::valley-view-elementary-school;tax::person_area::is::guidance"]
Yorkshire Elementary
[people_grid filter="tax::directory_tag::is::Yorkshire-elementary-school;tax::person_area::is::guidance"]