Valley View Parent/Guardian Resources
Educational Trips 
for Students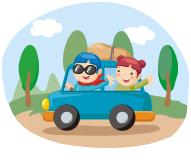 Students may be excused from school attendance for up to five (5) school days per year to participate in educational tours or trips when such trips are evaluated and approved by the school principal in advance.
The trip dates may be non-contiguous but cannot be taken with the first and last ten days of the school year, nor during standardized testing windows.  Print this form or pick one up at the school office and submit prior to the trip.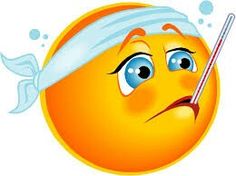 Nurse's Nook 2019
Krista Wolfenberger, RN, BSN
Certified School Nurse
Greetings from the Valley View Nurse's Office! The nurses here at 'Valley View Elementary', strive to promote a safe and healthy environment for all students and staff. You can help by following these guidelines to help prevent the spread of illness and infection at Valley View.
Children should not come to school:
With a fever (temperature over 100). Children should be fever free for 24 hours (without the use of fever reducing medication) before returning to school

With vomiting or severe diarrhea. They may return to school after 12 hours with no symptoms.

With a persistent cough that interferes with their ability to learn.

With known chicken pox, ringworm or impetigo, until released by a physician for school attendance (please call with specific questions). 

Children with head lice must be treated and checked by the school nurse upon returning to school.

With irritated, red, itchy eyes with mucus discharge (crusting on lashes).

With unusual rash, or rash associated with a fever. Children who develop a fever (over 100.0) at school will be sent home promptly. 
Reminder for all parents—Gently used, outgrown clothes and shoes can be donated to Valley View for use throughout the school year. Accidents happen, milk gets spilled or a fall in the mud causes students to need a change of clothes. New packs of underwear is also an item that is used regularly. Thanks for considering!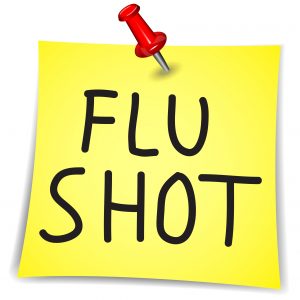 Routine annual influenza vaccination is recommended for all persons aged 6 months and older who do not have contraindications.  The best place to start is to consult your family physician about how you can receive the flu vaccine or visit www.flu.gov for more information. Vaccination optimally should occur before onset of influenza activity in the community. Vaccination should be offered as long as influenza viruses are circulating.     >>>>>NOW is a perfect time to get the flu vaccine!>>>>>> 
If  you have any  questions or concerns, please contact the nurse's office at 885-1220  ext 4 or email me at kwolfenberger@yssd.org
District-Wide Parent/Guardian Resources
District Forms & Publications
Absence Forms
Pre-Planned Educational Trip Form or Tour Request for Excused Absence From School Form (MUST be submitted AT LEAST 2 WEEKS prior to requested absence)
Absence Excuse Form - This is the "paper" excuse slip.
Online Absence Excuse Form are available on each building's Parent-Guardian Resources page.
Alternative Education For Disruptive Youth (AEDY) Local Complaint Resolution Process
AEDY Local Level Complaint Resolution Process Procedure
AEDY Local Level Complaint Form
Chromebook Information
Chromebook Guidelines and Agreement
Directrices Del Programa Chromebook
Unlawful Harassment (Board Policy #248)
The Board prohibits all forms of unlawful harassment of students and third parties by all district students and staff members, contracted individuals, vendors, volunteers and third parties in the schools. The Board encourages students and third parties who have been harassed to promptly report such incidents to the designated employees. The district compliance officer is:
Natalie Hasenfuss, Director of Pupil Personnel
York Suburban School District
1800 Hollywood Drive
York, PA 17403
717-885-1134
nhasenfuss@yssd.org
Read the Policy here:  Board Policy #248
Unlawful Harassment Complaint Form
Health Forms
Medication Form for Medication Administered by the Nurse's Office (Students are not permitted to carry prescription or OTC medicine except as permitted by Board Policy using the form below.)
Self-Administration of EpiPens and Inhalers
Sunscreen Regulations
Attention Parents:  With the sunny weather and outside activities approaching please note the following message to keep our students Sun Safe. We encourage the application of sunscreen at home in the morning before the school day when extended outdoor activities are scheduled. We also encourage and allow sun protective clothing including hats. The PA School Code was recently amended to include sun protection measures for students. It now allows for the use of a non-aerosol topical sunscreen product by students in school. The sunscreen must be FDA approved. The parent/guardian must submit two forms which can be found below. The first form is for the parent/guardian to submit allowing the student to use the topical sunscreen. The second form is for the student to submit stating that they are aware of the proper use and safety precautions of the product and will handle it appropriately. Please contact the school if you have any questions.
Parent/Guardian Sunscreen Form
---
Volunteer Information
The York Suburban School District welcomes those who wish to volunteer their time and talent to benefit the students of the district.  In order to volunteer, authorization must be granted by the appropriate district administrator.  In many cases, legislative acts require background checks and clearances before an individual can be approved to volunteer.
Resources and Information

Get the NEW Infinite Campus App!
Important Information for ALL Parents/Guardians
YSSD Approved Websites List for Parents
Online Safety - Talking with your Children
Education for Homeless Youth-BEC