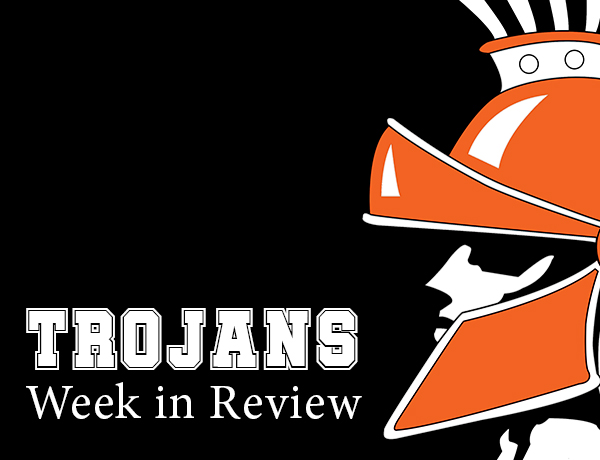 April 1, 2022
The Week in Review includes news, events, and pictures from around the York Suburban School District. Click any Read More link to see extra information about an item. Also, be sure to check out the School News & Events section for the latest building-specific messages. Enjoy!
| | | |
| --- | --- | --- |
| Mark your calendar! Indian Rock Elementary School's 2022 Variety Show will take place this Friday, April 1, 2022. The event will start at 7 p.m. in York Suburban Middle School's auditorium, and admittance is free. We hope to see... | | Baby kangaroos visited Yorkshire Elementary School! That's right, two baby kangaroos (also called joeys) from Aldinger Farms stopped by today for a meet-and-greet with students. The kids were able to pet them and speak with the handlers. Thank... |
| | | |
| --- | --- | --- |
| Yorkshire Elementary School's PTO hosted LEGO Bingo on Saturday. Attendees played regular bingo, but the winners walked away with some cool LEGO prizes! Thank you to everyone who coordinated this fun event! View more pictures... | | The Policy Committee meeting originally scheduled for Wednesday, April 6, 2022, has been canceled. The next meeting of the Policy Committee will occur on Wednesday, September 7, 2022. Please refer to our Meeting Schedules & Doc... |
| | | |
| --- | --- | --- |
| Congratulations to the nine fifth-grade and sixth-grade students from Indian Rock Elementary School, East York Elementary School, and York Suburban Middle School who recently participated in the PMEA District 7 Elementary Song... | | Please consider purchasing a $5 sapling available through a partnership between York Suburban High School's Green Club and Tree-Plenish. They make great gifts, which can be enjoyed for decades! The club's goal is to plant 240 saplings that will offset... |
| | | |
| --- | --- | --- |
| A new issue of YS Pride is now available. The feature story focuses on York Suburban Mini-THON and its incredible efforts to assist families affected by pediatric cancer. Additionally, don't miss the Student Spotlight section... | | Two in-person community presentations and Q&A sessions will be held in Valley View Elementary School's gymnasium on April 7, 2022. The first session will occur at 10 a.m., and the second will start at 6:30 p.m. Only the afternoon session will... |
---
School News & Events
Want more school-specific info? We've got you covered! Look below to find the latest newsletter for each of our elementary school buildings. Inside you'll see reminders, pictures, upcoming events, and lots more.
| | | |
| --- | --- | --- |
| Check out the latest news from East York Elementary School in this week's building newsletter. | | Check out the latest news from Indian Rock Elementary School in this week's building newsletter. |
| | | |
| --- | --- | --- |
| Check out the latest news from Valley View Elementary School in this week's building newsletter. | | Check out the latest news from Yorkshire Elementary School in this week's building newsletter. |