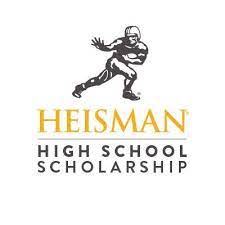 Heisman High School Scholarship
The Heisman High School Scholarship presented by Acceptance Insurance is proud to continue its 27-year tradition of honoring the nation's most esteemed high school seniors and supporting high school academic and athletic programs across the country. The program recognizes and rewards high school seniors who accomplish tremendous feats in the classroom, on the field, and most importantly, within their communities.
Students could win a $1,000, $2,000 or $10,000 scholarship. Deadline to apply is October 19, 2021, so check out this flyer today!