York Suburban Middle School

Welcome to YSMS!
Please check out this special 6th grade orientation website for everything to help your child transition to Middle School.
Absence Notes
can now be submitted online!!
Just click on the Absence Note below.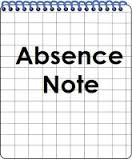 2020-2021 Supply Lists are In!
Click on the appropriate link below.
If you have a concern of any nature, please report it: