York Suburban High School
Graduation Weekend
We will celebrate our seniors with a series of ceremonies on May 22, 23 & 24.   We will have smaller ceremonies of up to 60 students with tickets available for guests on May 23 and 24, and then celebrate with the senior class and faculty on May 24.    All the events will be livestreamed and the links will become active closer to the dates and times of the ceremonies.
Graduation Mini-Ceremony - May 22 5:30 PM
Graduation Mini-Ceremony - May 22 7:00 PM
Graduation Mini-Ceremony - May 23 5:30 PM
Graduation Mini-Ceremony - May 23 7:00 PM
Senior Celebration and Full-class  Graduation - May 24 7:00 PM
Miscellaneous Information:
YSHS Award Ceremonies
On Tuesday, May 4 & Wednesday, May 5 we celebrated the accomplishments of our seniors and underclassmen at a series of awards nights.  Below are links to our winners and video of the ceremonies.
Monitoring the Future Survey
During the week of May 17, 10th grade students will be asked to participate in a National Survey called Monitoring the Future: a continuing study of American youth.   The survey tracks the changes in the attitudes, opinions and behavior of American young people for the last 45 years.
Additional information about the survey is available here:
Any parent that wishes to opt his/her child out of the survey is asked to contact Dr. Ellis (bellis@yssd.org) or (717) 885-1270.
Absence Notes
can now be submitted online!!
Just click on the Absence Note below.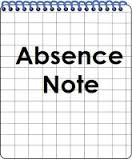 ATTENDANCE CHECK-IN PROCEDURE
While attendance is taken by teachers on the days that students are physically in the school building, students must electronically check-in to their classes in Infinite Campus on the 3 days (Blended) or 5 days (TOP online).
The check-in can be done quickly and it can be done for all classes at one time.   Students are encouraged to set a routine of checking in at the beginning of each day they are home and then proceed to their school work for the day.
FINDING ASSIGNMENTS & ACTIVITIES
If you are unsure of how to find information about what is happening in courses (i.e. what assignments, activities, and when are they due), please check out the Teacher Reference document.  It lists how teachers share information about their courses.
TROJAN LEARNING CENTER
Open: 8:00-3:00 M, T, Th, F
           7:30-11:30 W
TLC Help Zoom Link
For any questions or concerns, please contact Mrs. Loughran at aloughran@yssd.org.
If you are worried about a fellow student or there is something you need the school to know immediately, please submit a tip: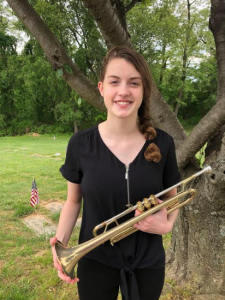 Congratulations to YSHS junior and trumpet player Jordyn Myers, who was selected to participate in the 2021 PMEA All-State Concert Band Festival.  Through a highly competitive audition process, Jordyn earned her place in the Concert Band alongside other talented instrumentalists from across Pennsylvania.  Jordyn will now have the opportunity to audition for All-Eastern Band in 2022.  Congratulations, Jordyn!  Continue to make us #YSProud