York Suburban High School

If you have a concern of any nature, please report it:
Miscellaneous Information:
Absence Reporting - HS Only
Academic/Activity Bus Schedules
There are two activity buses that run from the high school - one eastbound and one westbound - on Tuesdays, Wednesdays, and Thursdays.  Students MUST obtain a bus pass from a teacher or activity sponsor to ride either bus.
Buses pick up at the back lobby of the high school by the cafeteria.
The eastbound bus picks up around 4:05 pm and the westbound bus picks up around 4:30 pm. Click on the link above for a detailed list of stops that each bus makes and the approximate times.  These buses only stop at the locations listed on the schedule.  Students are expected to find their own way home from the listed stops.
Determining your Stop:
College Student Field Experience
If you are a college education major interested in gaining field experience hours by observing one of our classrooms, please click HERE for more information.
Driver's Education/Online Safety
Online Driver Safety Education:
30-hour online course offered through Virtual Drive Education, Cost $44
Click here for details and registration information
If you have any questions on this course, please contact Dr. Adams at the High School.
---
Behind-the-Wheel Driver Training:
York Suburban High School offers an optional six-hour Behind-the-Wheel driver training course outside of the regular high school curriculum.
Registering:  To register for the on-the-road driver training, a registration from must be picked up in the high school office.  Please bring the driver's permit with you when picking up the application as it will be copied and attached to the application.
Prerequisite:  Online Safety Course
Cost:  $300 payable at first lesson
Duration: Six (6) 1-hour lessons
Scheduling:  After submitting your application, you will be contacted when there is available behind-the-wheel driving time.
More Information on Behind-the-Wheel
If you have any questions about the Behind-the-Wheel driver training course, please contact Mr. VanHouwe at the high school.
---
Insurance Discount:
In order to qualify for any discounts offered by insurance companies, a student must take both the Behind-the-Wheel driver training and the online safety education course.
If you need proof of completion for insurance, please contact Mr. VanHouwe at the high school.
---

DMV-Permit-Test.com provides free access to a wealth of driver-related resources, including:
- free online permit practice tests based on the actual contents of each State's Driver Manual
- driver's training
- frequently asked questions
- latests official Driver's Manuals
Pennsylvania Practice Permit Test
DMV-Permit-Test.com's aim is to make the road a safer place. Students will not be asked to provide email addresses, create accounts, or share any other personal information.
Extracurricular Activities and Clubs
Membership
While some clubs are established for the school year, many remain open for membership.  Students should pay attention to Newslink and the scrolling announcements to obtain more information or they may contact the advisor if interested in a specific club or activity.
To participate, students are required to:
be in good standing for attendance,
turn in a fully-completed Contract for Participation (CFP),
pay the Student Activity Fee (if applicable - see the SAF column below),
turn in a fully-completed Proof of Insurance Form, and
meet academic eligibility requirements.
In addition, some organizations may have application procedures that must also be followed.
Hazing Policy - District Hazing Policy #247
\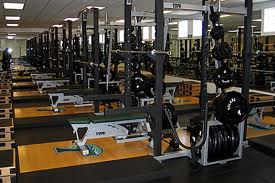 FITNESS CENTER/WEIGHT ROOM
Open to Students Every Day During the School Year
After School w/Mr. Marshall
3:15 - 4:00 pm Monday through Thursday
and 3:15-3:45 Friday
Josten's - Class Rings, Yearbooks, & Graduation Announcements
York Suburban's Class Rings, Graduation Announcements, and Yearbooks can be purchased through Josten's.
School Nurse
Amy Kitner RN

Health Room Assistant
Tammy Daugherty LPN
Phone:  717-885-1270 x8010
Fax:  717-885-1271
---
High school provides many challenges for your child. Please  talk to your child to see how s/he is coping. Communication is a powerful tool for parents and school staff to support the children as they deal with the demands of high school.
In an effort to support parental decisions, if you decide to send your child to school, I will encourage him/her to remain in school - unless there are observable or measurable signs of illness.
---
Attention: Parents of 11th grade students
All 11th grade students are required by the state to have a current Physical Exam (PE) form on file with their school nurse (10th grade Physical Exam reports are acceptable).
 Please return your child's Physical Exam report (or copy of their sports physical) to the school nurse by the first day of school of their junior year.  Physical Exam forms are available in the HS Office or on the district website.
---
Attention: Parents of 12th grade students
Please be aware that The Pennsylvania Department of Health requires all students entering 12th grade to have a second meningococcal vaccination.
Proof of this immunization must be submitted by all incoming seniors before the start of school their senior year.
This immunization is typically given at the 16 year old physical.  Please contact your child's doctor to see if they already received the shot or to schedule an appointment for them to receive the shot it.
Please provide the school with a copy of your child's immunization record from the doctor's office confirming they have had this immunization before the end of school their junior year if possible.
Please contact the nurse with any questions at AKitner@yssd.org.
Students at York Suburban are required to have a parking permit to park on campus during the school day.
In order to obtain a Parking Permit students must:
Complete the Parking Permit Application (also available on the Forms Tab in Infinite Campus or in the High School Office)
Pay the $25 parking permit fee through IC or by cash, check, or money order in the High School Office.
Present their driver's license to the High School Office.
Parking Permits will not be issued until all three items have been completed.
Parking Permit Distribution Schedule (bring necessary payment and documents listed above):  
Monday, August 12, 10am-3pm, High School Office - SENIORS ONLY
Tuesday, August 13, 10am-3pm, High School Office - Underclassmen
Please see the Student Handbook for further information on parking on and around campus.
---
Click below for:
Off-Campus Parking Information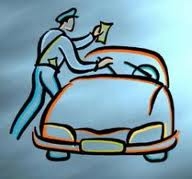 Trojan Learning Center Moodle (Click Here)!
*If you are student, please log in. You will be automatically enrolled in this Moodle.
*If you are a community member or parent, please click on "login as guest" below the login fields to view this Moodle.
The goal of the Learning Center is to provide assistance and productive working environment for York Suburban students. Tutoring is the priority of the Learning Center. The Learning Center is staffed by certified teachers who are available to answer questions, clarify concepts, and provide technology support for any assignment in all subject areas.
Learning Center Hours

Room 121-123
Hours: M-F 7:15am-3:00pm
M-T-W-TH 3:00pm–4:00pm
(The activity bus only runs T-W-Th.)
For more information, please contact Amy Loughran at 885-1270 ext. 8121.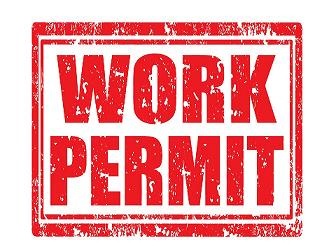 The Pennsylvania Child Labor Law requires minors to obtain work permits prior to beginning work. 
York Suburban School District, as an agent for the Commonwealth of Pennsyvania, issues work permits for minors (ages 14-17) living within the boundaries of the district regardless of which school they attend.  If you live outside of York Suburban School District, please contact your home district to obtain a work permit.

(Application forms are also available in the High School Main Office.)
INSTRUCTIONS FOR WORK PERMIT
Section A is to be completed by the applicant (except the signature block for the Issuing Officer).
Section B is to be completed and signed by the applicant's parent or legal guardian.
When the application is complete,  please bring it to the High School Main Office along with one (1) form of legal identification that shows the applicant's name and birthday (Driver's License, Birth Certificate, Baptismal Certificate, Passport, etc.).  A permit is usually issued immediately.
State law requires the presence of the student to sign the Work Permit in the presence of the issuing officer.
Pennsylvania Child Labor Law including Frequently Asked Questions.