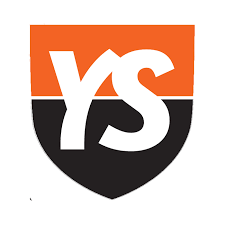 York Suburban was built in the late 1950's with classes at the high school beginning in September of 1958.  The building started as a combined high school/middle school until 1963 when the 7th grade middle school building was opened.
York Suburban High School is located at 1800 Hollywood Drive, York, PA  17403 on the same campus with the district's Administration Building and Valley View Elementary School (one of the four district's elementary schools).  Enrollment at the high school is approximately 900 students.  The high school has the following staff:  one principal, two assistant principals, four guidance counselors, a school nurse, a librarian, approximately 70 teachers, and 20 support staff.
The high school day begins at 7:50am and ends at 2:55pm. Students have a 30-minute lunch period and a 30-minute Flex period each day.  Seniors are offered open campus privileges if they are in good standing.
York Suburban High School is a comprehensive four-year high school.  There are programs for all students including general, college preparatory, advanced/honors, College in the High School and Advanced Placement courses.  Students may select from approximately 180 courses to fill a seven-period day on a six-day cycle. Offerings in English, social science, science, and mathematics are year-long courses taught at the General, College Preparatory (CP), Honors (H), Advanced Placement (AP) levels, and College in the High School (CHS).  World Language is taught at the College Preparatory (CP) and Honors (H) levels. Full year courses that meet every day of the cycle are awarded 1.0 credit; semester courses that meet daily, 0.5 credit. Elective courses may last for one or two semesters and may meet one, two, three, four, or six days of the six day cycle.  The credit awarded in these courses is based on the number of days they meet per cycle. Please refer to each course description for specific information.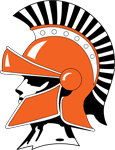 York Suburban High School has a program for gifted and other academically talented students.  Honors courses are available for these students as well as the option to take Advanced Placement courses in United States History, European History, World History, Biology, Chemistry, Physics, Computer Science, Statistics, Calculus, Psychology, United States Government, Music Theory, and Studio Art.  College in the High School courses are also available in World Languages. In addition to the other programs outlined in this catalog, any qualified student may also concurrently enroll in college courses.
Students with special needs can and will be accommodated in the program.  The school counselor plays a vital role in the development of an appropriate program for special needs students.  Some students will receive the additional benefit of the Learning Support teachers and classes. In addition, the high school also offers an intervention program and an emotional support program.
A comprehensive set of opportunities are available for students to explore the world of work.  Internships, assistantships, community service, employment and shadowing experiences are just a few of the programs in place to encourage all students to look beyond their high school classrooms.  
York Suburban was named as a US Department of Education National Blue Ribbon School in 2016 and has earned numerous other awards for it's academic rigor.
York Suburban students are offered a variety of extracurricular activities that promote leadership, scholarship, musical and acting ability, athleticism, friendship, service, and fun.  All are encouraged to participate! A full list of extracurricular activities can be found on the high school web page.
Curricula are constantly being revised and rewritten in order to meet standards set forth by the State and to prepare our students for life beyond high school.