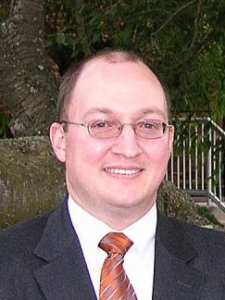 Welcome to the York Suburban High School website.   As you explore our site, you will quickly learn why our staff and community take great pride in our school!
As you explore, you will quickly see that it is not a secret that our high school is continually recognized as one of the most outstanding schools in the area, state, and nation.  We are very proud of our recent U.S. Department of Education recognition as a Blue Ribbon School in the category of Exceptionally High Performing Schools.   Perennially, York Suburban High School is also named to U.S. News and World Report's Best High Schools and the College Board's AP Honor Roll. And last school year, we once again had an outstanding year with our state assessments where over eighty percent of our students scoring proficient on each of the state assessments, and our graduating seniors once again produced average SAT scores among the highest in the state.    
So what is our secret? What makes York Suburban High School so successful? The singular practice that explains our success is builds from our former district tagline: A Community of Encouragement. A Culture of Excellence.   While there are two principles in the tagline, in practice they are inseparable.   Every successful organization has a culture of excellence; however, the means by which an organization reaches that excellence can be very different.  At York Suburban we reach that excellence through our Community of Encouragement.   We are also inspired by our new mission: Inspiring a Bold Future.  While we are proud of our accomplishments we are continually looking to redefine ourselves and meet the continually changing needs of our students and society.  
We expect all students to put forth their very best in all that they do both inside and outside of school.  Through those expectations, we consistently have students accepted to and attending the nation's best colleges and universities.  We have numerous teams and individuals who win local and state honors in athletics and music, along with arts programs that are envied by other schools our size.   This excellence is a product of our Community of Encouragement.  We never put forth a high standard or expectation without a plan to support and encourage our students.   We talk about growth as much as we talk about achievement and we celebrate the progress the students have made, whether it is their first step or their last and everywhere in between.   Our teachers, coaches, and advisors take time to work with individual or small groups of students both in class and beyond the school day to make sure they can point out student progress and give precise and individualized feedback, while continually encouraging them as they pursue their goals.  
Furthermore, we build programs to support and encourage that excellence beyond the classroom.   From our Biology teachers who host Biology "Boot Camp" each day after school the week leading up to Keystones, to our Trojan Learning Center which is staffed by multiple teachers every period and after school, to our Trojan Intervention Program that supports students whose behavior gets in the way of their academic abilities, to Link Crew that helps our students acclimate to the high school, we have embedded encouragement and support to help our students reach the expected excellence.  Our students also provide one another with assistance in our new Impact Foundation.   Built on the premise that we have large numbers of students who lack basic human needs: food, clothing, and shelter, our administration approached the Educational Foundation for a grant to begin the organization.  The Impact Foundation is a student led nonprofit organization whose mission is to gather funds and resources to meet every student's basic needs so that the student can focus on his/her education.
While outsiders may consider it a cliche, there is a genuine Culture of Excellence in everything we do at York Suburban High School.  We are successful because we partner that with a Community of Encouragement that actively supports all our students and staff in their quest to be the best they can possibly be.
Brian E. Ellis, Ed.D.
Principal, York Suburban High School