Class of 2021 - Senior and Graduation Information
The online sign-up/registration for our four smaller Mini-Graduation ceremonies is now closed.   If you need to register or modify your registration, please contact Mrs. Huber in our guidance office (lhuber@yssd.org or (717)885-1272) no later than Monday, May 17. 
Graduation Weekend Live-Streaming Links
We will celebrate our seniors with a series of ceremonies on May 22, 23 & 24.   We will have smaller ceremonies of up to 60 students with tickets available for guests on May 23 and 24, and then celebrate with the senior class and faculty on May 24.    All the events will be livestreamed and the links will become active closer to the dates and times of the ceremonies.
Graduation Mini-Ceremony - May 22 5:30 PM
Graduation Mini-Ceremony - May 22 7:00 PM
Graduation Mini-Ceremony - May 23 5:30 PM
Graduation Mini-Ceremony - May 23 7:00 PM
Senior Celebration and Full-class  Graduation - May 24 7:00 PM
Graduation Photos
We will once again be partnering with Lifetouch for a class photo and for individual photographs of each student as they walk across the stage.   More information on how to purchase the photograph will be available in the days following our ceremonies.
Event Information
Mini-Graduation Ceremonies

- We will have four mini ceremonies on Saturday May 22 at 5:30 and 7:00 PM and Sunday, May 23 at 5:30 and 7:00 PM.   These are designed to be small intimate ceremonies for the graduates and a limited number of friends and family.   Each student will receive 6 tickets to share with their guests.  The guests will be asked to socially distance in the main bleachers with family groups seated together but six feet apart from any other families.  The ceremony will begin with the graduates processing to their seats to "Pomp & Circumstance" and there will be brief remarks recognizing the occasion followed by each of the students being called to the stage to receive their diplomas.  Following the name reading, there will be brief remarks recognizing the group after which students and their guests will have about 30 minutes to take pictures around the stadium along with additional time to visit the high school hallways where the senior posters will be displayed.   In the event of inclement weather, the ceremonies will be hosted in the high school gymnasium and each student will have 2 tickets to the gymnasium and 4 tickets to the auditorium where a live stream will be provided.  The live stream will also be available from the district website for other friends and family to enjoy.

Senior Graduation/Celebration

- On the evening of May 24, we will be hosting a senior graduation celebration for the members of the Class of 2021.  This will be a "closed event" for just our seniors and faculty members.  Given the capacity restrictions, we are unable to invite any guests to the event.   This will be the first time the senior class has been together in the same place since March of last year.   We will begin the evening around 5:00 PM with a senior picnic/tailgate including food and refreshments, some picnic games, a DJ, and some videos and slideshows showing all that you've done through the years.  In a nutshell, it is a chance for you to hang out and reminisce about your time together.  Around 6:30 we will take the senior class picture with you all dressed in your regalia after which you'll have a chance to process to the stadium for your final experiences as a YS Student and first as alumni!  The ceremony will have a brief program, including the student speeches, and culminate with the tossing of their hats in celebration.  The event will be livestreamed so friends and family can enjoy the event from home.   In the event of inclement weather, the event will move indoors to the gymnasium and the preceding celebration will  take place inside the high school building. 

York Suburban Awards Night

(May 4)

- On this night we recognize students who have won or received special scholarships and awards.  We plan to host the event as usual with social distancing in the auditorium.  Students and at least two family members will be invited to attend.  That number may increase depending on the number of students involved and restrictions at that time. Invitations to this event for students who received recognition will be mailed in late April.  
York Suburban Academic Awards

(May 4& 5)

- On this night we recognize our highest academic achievers for the school year.   After missing last year due to the shutdowns, we will once again be able to host a ceremony.  Invitations to the students who receive these recognitions and more information about the event will go out in late April.  Seniors will be recognized on May 4 in combination with our our York Suburban Awards Night and 9th, 10th, and 11th grade students will be recognized on May 5.
Prom

(May 7)

- The junior class is planning an outdoor event for the senior students and their guests. Students will be expected to socially distance from other attendees to limit the risk of spread.   Additional information is available here

and on the

dance expectations form. 
Parent Tasks & Information
Senior Memory Lane Poster - Parents can begin working on Senior Posters! Information about the posters is available here.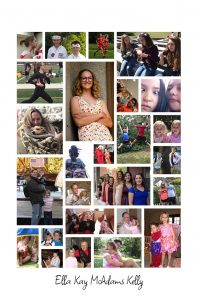 Photo Memories - In a similar spirit to the senior posters, we want to collect additional photos of our seniors throughout their lives, especially ones from school events (field trips, classroom pics, Orange & Black day, Teddy Bear Parades, ...) Please share your favorite photos (please no more than 5).  We plan to share the photos with the seniors during graduation.   Please take a moment to upload those individual files here: photo upload.
Your Student's Name -While the deadline to order our diplomas has passed we would still like everything to be reflected as accurately as possible.  If you didn't get the emails, please call the high school office to check on your child's name.  All parents should have received an email on March 15 that references how their student's name will appear on the diploma and in the graduation plan along with information on how to change it if they wish.  Any parent that did not receive the email is asked to call the high school office so the school can be sure it will be displayed correctly. 
Student Tasks & Information
School Belongings - Unless you are working to complete late assignments, please plan to turn in your school items to your teachers by Friday, May 14.  TOP Students:  If it is possibly, please plan to drop by the high school by Friday, May 14 to turn in your items.  It will make next week much smoother. 
Chromebooks - All seniors have the option to keep their Chromebook.  Students who have maintained insurance for four years may keep it for free.   All other seniors can purchase it for $40.  You will receive an email from Vince Henry which will update you as to which group you fall into.  All seniors who are planning to keep their device should stop by the library the week of May 10 to "check it out permanently."  Any seniors planning to return their device, should plan to return it on May 17 or 18. TOP Students:  Please bring your Chromebook with you when you return your belongings.  You can go to the library at that time to process everything.
Cap & Gowns - Students will receive their cap and gown during graduation practice the morning of May 20 or May 21.  The caps and gowns were automatically ordered for all the students.  Students will be able to keep their cap and gown and will need to wear it during the mini-ceremonies on May 22 and 23, and during the full-class celebration on May 24.  
Cap Decoration - Given that the students may keep their caps this year, students will be permitted to decorate them if they wish.  
Senior Last Day of Classes - By the quirk of the blended course calendar, your last official day of classes is Wednesday, May 19.   So you will be expected to complete any coursework assigned by your teachers on that day.  Your last in-person day (blended students) will be the Monday or Tuesday prior.
Graduation Practice - If you are participating in any of the graduation ceremonies, you are required to attend graduation practice.  Graduation practice for A-K students will occur on Thursday, May 20 at 9:00 AM.   Graduation Practice for L-Z students will occur on Friday, May 21 at 9:00 AM.  Practice will last for approximately 2 ½ hours and will conclude with a BBQ lunch provided by Whitsons!
Senior Exit Survey - All seniors must complete the senior exit survey.   The exit survey consists of a number of pieces of information that we collect about you before you move on to "bigger and better things."  It helps us recognize your accomplishments while also collecting information to help us evaluate our school system so as to benefit future classes of students.  Please plan to complete these items by May 15.  The three pieces of the survey include:
Completing Your College Applications in Naviance. If you applied to any colleges this year, we need you to document each of your applications as accepted, rejected, waitlisted, … and also to designate the college/university you are attending.   Here are the

directions

if you haven't completed this step.  

Sharing your Scholarship Awards.

  Each year we collect information on the various scholarship awards you have earned to share as part of the graduation ceremony.   Please complete

this form

for any scholarships you have earned including grants and scholarships from the college/university you are attending. 

Senior Destination Survey.  Each year the state requires that we collect general information about future plans.  This survey is designed to collect that information as well as a few other pieces of information that we can use to stay in contact with you and to plan programming for future students.