Please log in to access Secure Links.
Create a YouTube link without Ads and with Start and Stop Times

Find the YouTube video you want to show.
Play the video to find the desired start and end times (if desired)
Copy the address link (https://youtube.com/watch?v=ASDGW$iewe9t2) and paste it in the top box.
Enter the Start Time and End Time in 0:00 minute:second format
Check the Start playing automatically button if desired
Click "Get Link"
Click "Copy to Clipboard"
Paste the formatted link where needed.

Paste link from YouTube
Start Time:
format 0:00
End Time:
format 0:00
Here is your formatted link:
SmartHealth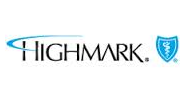 TAKE CHARGE OF YOUR HEALTH CARE
Help control your health care expenses by estimating the costs for the care you need at different providers. The online Care Cost Estimator lets you understand your options and shop for the best value, just like comparison shopping for other important purchases. More information HERE
---
When you want quicker non-emergency care than you can get from your doctor, consider skipping the emergency room and going to a network urgent care center. You won't have to wait for hours in a crowded room and you pay less - up to three times less for the same care that you would get in an emergency room. More information HERE
---
Do you know about Highmark's Healthways Fitness Your Way?  Members have access to nearly 9,500 fitness locations for only $25/mo. More information HERE!