EAST YORK NEWS AND ANNOUNCEMENTS....

VIRTUAL DAY "CHECK IN" FOR HYBRID STUDENTS
Re-opening Plan for East York Elementary
*No visitors or volunteers at this time without prior approval from Dr. Fuhrman*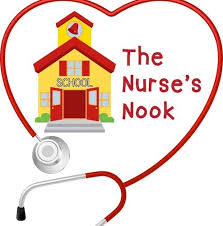 Greetings from East York Nurse's Office! The nurses here at 'The Best Place on Earth', strive to promote a safe and healthy environment for all students and staff. You can help by following these guidelines to help prevent the spread of illness and infection at East York. 
From the nurses office…….
What is influenza?
Influenza (also called the "flu") is a contagious respiratory illness caused by influenza viruses that infect the nose, throat and lungs. It can cause mild to severe illness. Influenza is different from a cold. Influenza usually comes on suddenly and may include these symptoms-fever, headache, tiredness (can be extreme), dry cough, sore throat, nasal congestion, and body aches.
Get your flu shot! It's your best protection against the flu. Check with your healthcare provider or CDC flu finder for the closest place to get your flu shot.
Remind your student to follow the 3 'W' rules!
Wash your hands often

-when entering and exiting the building

Wear your mask

-everyday, on the bus, in the classroom & hallway   

Watch your distance

-remain 6 feet away from others
Important!! Remember to do your Daily Screening Check BEFORE coming to school!
Thanks for keeping everyone safe! The East York Nurses
PLEASE VISIT THE LINK BELOW TO LEARN MORE ABOUT OUR YSSD NURSING DEPARTMENT ON OUR DISTRICT HOMEPAGE. THERE YOU CAN FIND INFORMATION ON FORMS, CONTACTS AND ANNOUNCEMENTS. If  you have any  questions or concerns, please contact the nurse's office at 885-1240 option 4.