November 26th - December 6th
The East York Students and Staff are collecting non-perishable foods to support East York families and The York County Food Bank.  In order to prepare meals, we are asking each grade to donate different items. If you would like to participate, please send your donations to school with your child by December 6th.  
GRADE 3: Boxed Mashed Potatoes, Boxed Stuffing, Gravy
GRADE 4: Canned fruits or vegetables, Canned Cranberry Sauce
GRADE 5: Dessert Items such as Cake, Cookie, Brownie Mixes, Jello/Pudding Mixes
CAFETERIA MENUS
NOVEMBER 2019
01 - Fall Parties 2:30-3:30
03 - Daylight Savings Time Ends.  Turn your clocks back!
04 - EY T-Shirt Day
       Girls on the Run 3:30-5:00
       PTO Meeting 6:30
06 - After School Bowling 3:30-5:15
       Girls on the Run 3:30-5:00
07 - K-Pets visit 8:15-10:30
       Big Brothers/Big Sisters 3:30-4:45
       Math Game Night 6:30-8:30
11 - No School.  Professional Staff Development.
13 - After School Bowling 3:30-5:15
       Girls on the Run 3:30-5:00
14 - Big Brothers/Big Sisters 3:30-4:45
18 - Girls on the Run 3:30-5:00
       MOD Pizza Fundraiser 10:30-9:00 
20 - After School Bowling 3:30-5:15
       Girls on the Run 3:30-5:00
21 - Big Brothers/Big Sisters 3:30-4:45
25 - Girls on the Run 3:30-5:00
27 - SWEBS Reward 
       Early Dismissal @ 12:45 
28 - No School. 
29 - No School. 
---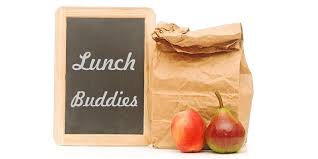 Want to sign up to be a Spike's Lunch Buddy with your child? 
To sign up you must be school board approved for volunteering.  Remember to pack your lunch to eat with your student!
NOVEMBER LUNCH BUDDY SIGN UP
DECEMBER LUNCH BUDDY SIGN UP
'DRESS LIKE YOUR FAVORITE IDIOM' DAY
SPIKE'S NINJA WARRIOR CHALLENGE
Mrs. Mason's, Mrs. Miller's, and Mrs. Pixley's 5th grade homerooms participated in Socktober.  They set a goal for the students to collect 100 pairs of socks.  They are happy to share they collected 283 pairs of socks!!  Some were donated to our Impact Closet and the rest will be donated to a local shelter.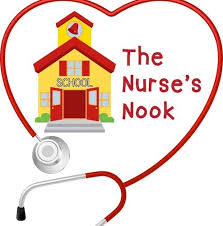 Greetings from East York Nurse's Office! The nurses here at 'The Best Place on Earth', strive to promote a safe and healthy environment for all students and staff. You can help by following these guidelines to help prevent the spread of illness and infection at East York.
Children should not come to school:
With a fever (temperature over 100). Children should be fever free for 24 hours (without the use of fever reducing medication) before returning to school

With vomiting or severe diarrhea. They may return to school after 12 hours with no symptoms.

With a persistent cough that interferes with their ability to learn.

With known chicken pox, ringworm or impetigo, until released by a physician for school attendance (please call with specific questions). 

Children with head lice must be treated and checked by the school nurse upon returning to school.
With irritated, red, itchy eyes with mucus discharge (crusting on lashes).

With unusual rash, or rash associated with a fever. Children who develop a fever (over 100.0) at school will be sent home promptly. 
Reminder for third grade parents—all 3rd graders need a dental examination, required by the state. Click here for a dental form, see the district website for one or call the nurse's office. If your child is still in need of a dental-a form will be sent home. 
Routine annual influenza vaccination is recommended for all persons aged 6 months and older who do not have contraindications.  The best place to start is to consult your family physician about how you can receive the flu vaccine or visit www.flu.gov for more information. Vaccination optimally should occur before onset of influenza activity in the community. Vaccination should be offered as long as influenza viruses are circulating.     >>>>>NOW is a perfect time to get the flu vaccine!>>>>>> 
If  you have any  questions or concerns, please contact the nurse's office at 885-1240.