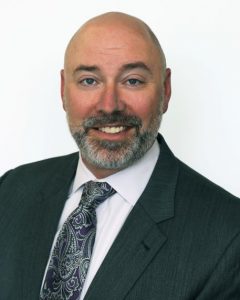 Superintendent's Message
Dr. Scott T. Krauser
Welcome to the York Suburban School District (YSSD), a synergetic system of schools recognized as an exceptional learning environment for our resident students. With over 15 years of experience as a member of this school district, I can confidently say that the York Suburban community is an extraordinary place. I have had the pleasure of experiencing numerous moments of pride, excitement, and joy through my involvement in the school community and witnessed personal growth and fulfillment from our students in the classroom, on stage, and in the athletic arena. These experiences have demonstrated a strong community that is committed to preparing our students for a vibrant life that is increasingly complex and global.
As superintendent, I am honored to lead the District. I will strive to maintain our high standards of excellence, and I am committed to creating a learning environment in which each student achieves a personal pathway to success. Through the team's collaborative efforts and hard work, the District will continue its focus on educating and developing the whole child. Teaching and learning will remain at the heart of this endeavor. The District is fully committed to a dynamic curriculum that engages students in deep learning taught by highly-qualified professionals. The aforementioned is accomplished by engaging our children and families through diverse offerings and supportive services.
I encourage you to explore our District website and discover how you can become more involved with our school community. I could not be any prouder of what we have accomplished together, and I look forward to collaboratively inspiring a BOLD future in each student we serve!
Superintendent's Parent Council
The purpose of the Superintendent's Parent Council is to develop and promote a robust family/school partnership that helps students achieve at their maximum potential. The council will improve communication and understanding between the District and the community it serves, as well as to encourage parent and community participation in school-related activities, through purposeful engagement with the superintendent. Parents play an important role in promoting the social, emotional, and academic success of all students and this council will provide a voice for our community families and help to empower our YSSD students – so they can "Inspire a BOLD Future".