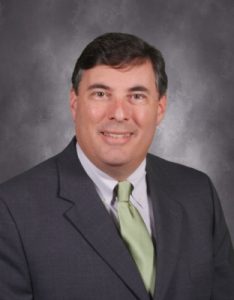 The York Suburban School District is comprised of quality educators and support staff that have high expectations of students and of themselves. I am proud to be a part of an organization that serves students so well.
The District boasts over sixty years of high academic achievement, and it has repeatedly been recognized at the national level for the many accomplishments of our high school students. That type of recognition may only happen when the entire K-12 system functions well. Indeed, it takes an entire community to earn such high accolades.
In support of continuous improvement, the Board of School Directors approved a three-year Comprehensive Plan that will set the District's direction:
Mission Statement: Inspiring a BOLD future
Vision Statement: York Suburban School District inspires, empowers, and emboldens students to meet high standards; engages in a collaborative community that values students' personal growth; and encourages students to explore and define pathways to their future.
I would like to thank the entire York Suburban community for its efforts in providing an excellent educational system, and I look forward to the collaboration that will be necessary to continue moving the District forward.
Sincerely,



Timothy P. Williams, Ed. D.
@DrWilliamsYSSD