Board of School Directors
Welcome!
Thank you for visiting the website of York Suburban School District's Board of School Directors. The information on this page is intended to keep you up-to-date with the meetings and actions of this group. If you do not see the information you want, feel free to send us an email.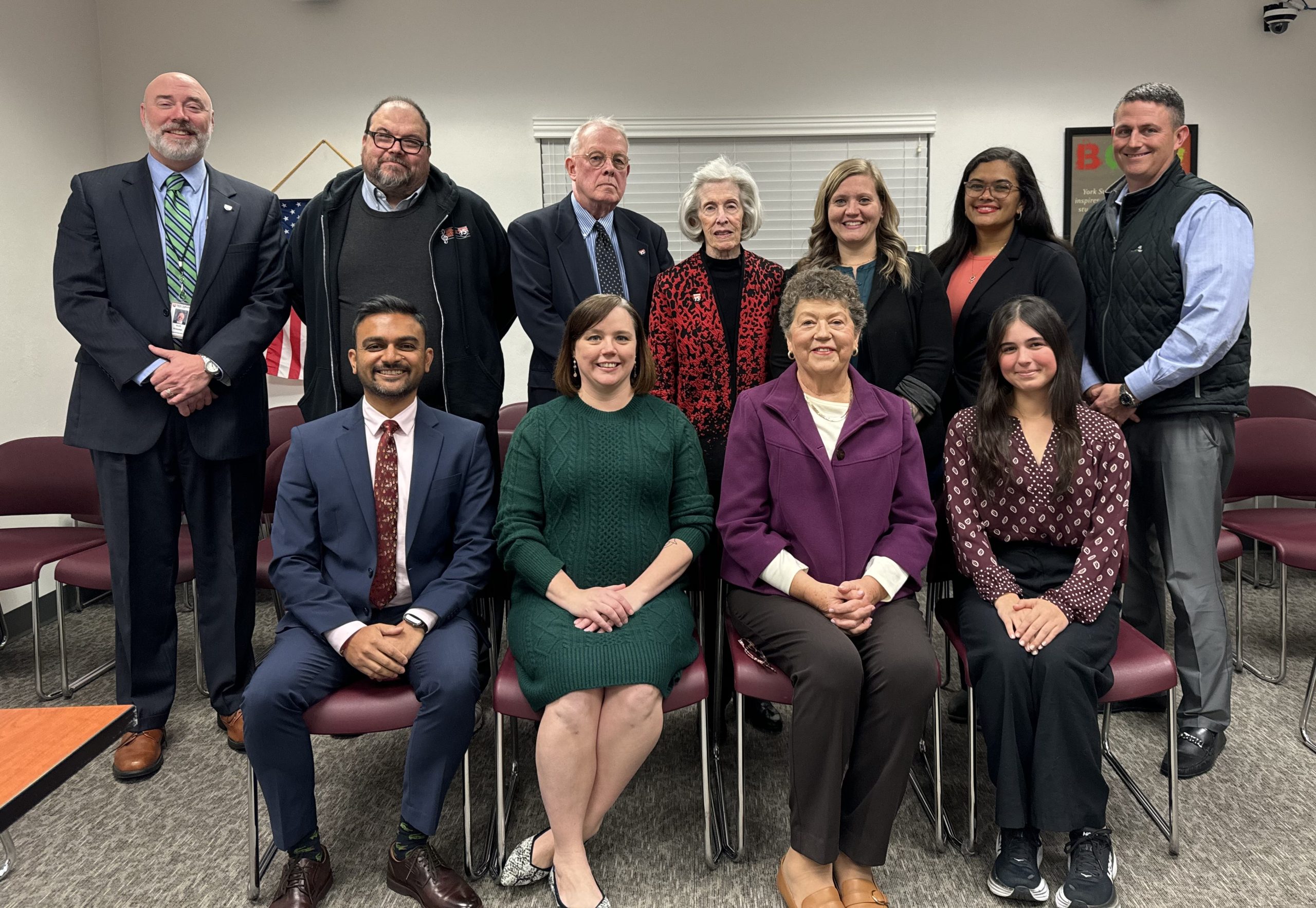 Front row from left: Pinal Desai, Nicole Hesson, Lois Ann Schroeder, Student Representative Sophia Scalet.
Back row from left: Superintendent Scott Krauser, Steven Sullivan, Richard Robinson, Ellen Freireich, Ashley Turner, Rolanda SanMartin, James Sanders.