School Board of Directors
The York Suburban School Board of Directors
The York Suburban School Board invites you to be a partner in education. We seek your input as we strive to provide the atmosphere and opportunity for academic excellence.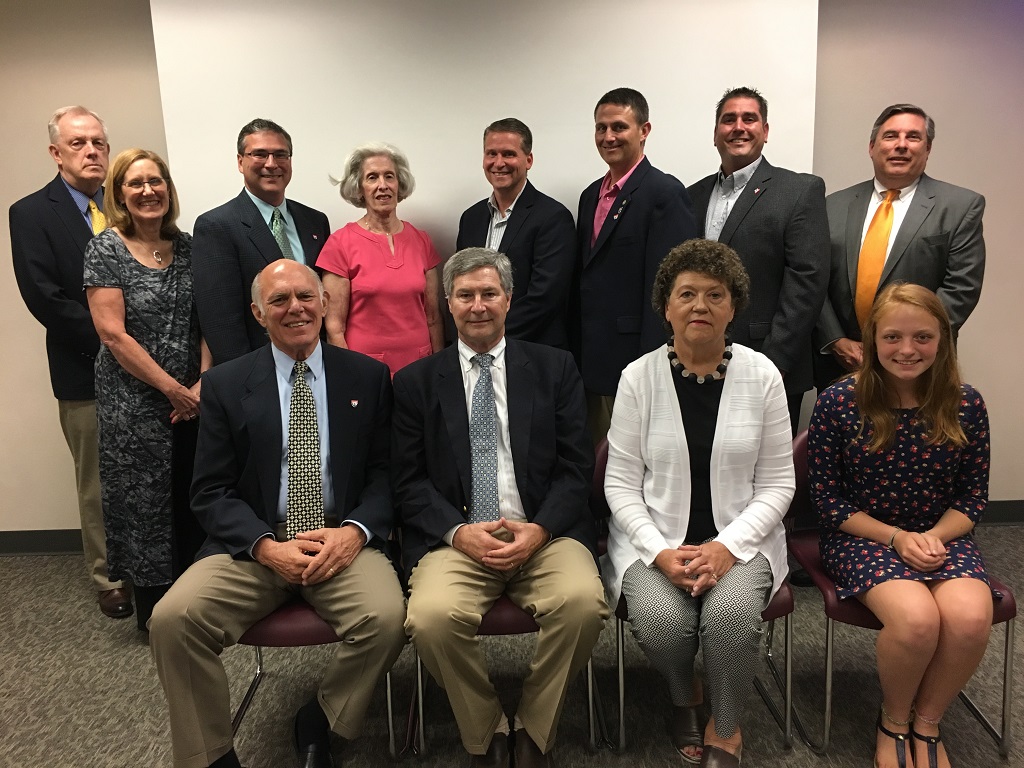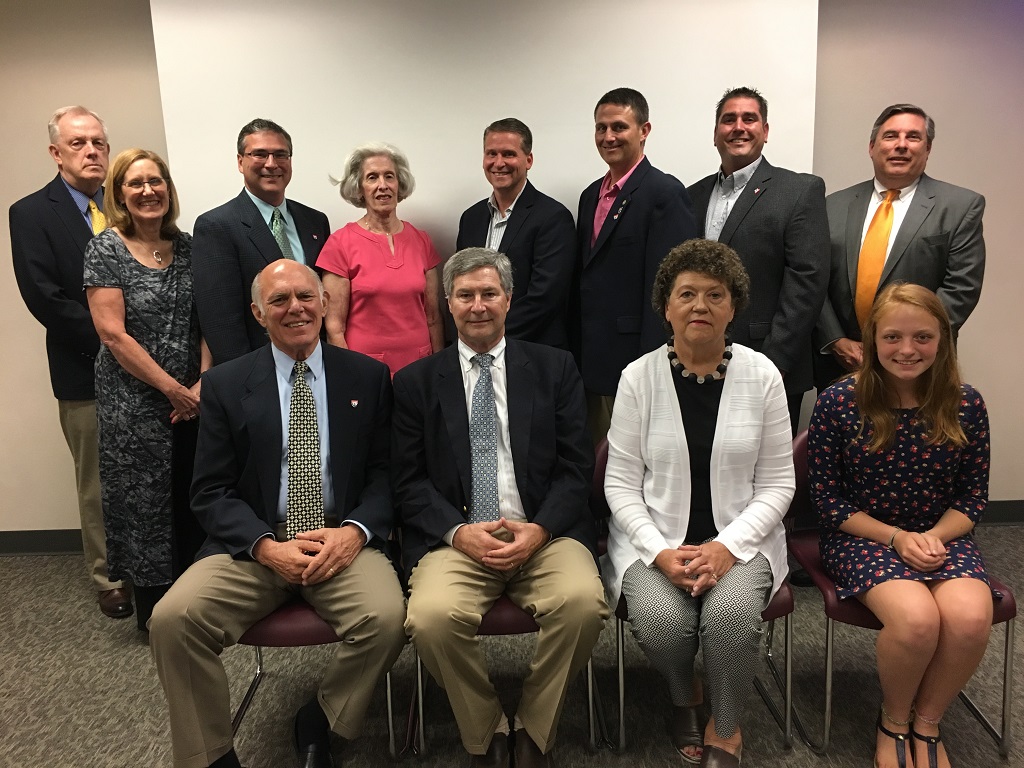 Standing (left to right): Richard M. Robinson, Corinne Mason (Secretary), Steven P. Scalet, Ellen Freireich, Michael J. Thoman, James R. Sanders, Kenneth H. Watts, Timothy P. Williams (Superintendent), Seated (left to right): Joel L. Sears (Treasurer), John H. Posenau (President), Lois Ann Schroeder (Vice President), Lauren Guyer (Student Representative)
Welcome New and Re-Elected Board Members!
Four citizens of the York Suburban School District took the oath of office Monday evening, December 4, to serve as school board directors for the next four years. Mr. James Sanders, Mr. Steven Scalet, and Mr. Kenneth Watts, joined re-elected board member Mrs. Ellen Freireich, in volunteering their services to the students, families, and staff of the district. Mr. Sanders, Mr. Scalet, and Mr. Watts currently have children attending our schools and value the quality educational programs, services, and opportunities provided by the York Suburban School District. Mrs. Freireich saw her children graduate from YSHS well prepared for life after high school and maintains a high level of commitment and involvement in all facets of the school district - both curricular and extracurricular.
The new board members bring a wealth of professional experiences to the school board.They have owned their own businesses, worked in higher education, practice law, worked in local government and for a local not-for-profit organization. Their personal experiences in education, business, and government will enable them to provide valuable input for the functions of school board, including setting policy, building a fiscally-sound budget, and hiring and working with a new superintendent.
Please join me in thanking these individuals for making a commitment to serve the York Suburban community.
York Suburban School Board Statement of Principles
Pennsylvania school boards are committed to providing every student the opportunity grow and achieve.  The actions taken by the board ultimately have both short and long-term impact in the classroom.  Therefore, school directors collectively and individually will . . .
Advocate Earnestly
Promote public education as a keystone of democracy
Engage the community by seeking input, building support networks and generating action
Champion public education by engaging members of local, state and federal legislative bodies
Lead Responsibly
Prepare for, attend and actively participate in Board meetings
Work together in a spirit of harmony, respect and cooperation
Participate in professional development, training and Board retreats
Collaborate with the Superintendent as the Team of 10
Govern Effectively
Adhere to an established set of rules and procedures for Board operations
Develop, adopt, revise and review policy
Align decisions to policy
Differentiate between governance and management, delegating management tasks to administration
Allocate finances and resources
Ensure compliance with local, state and federal laws
Plan Thoughtfully
Adopt and implement a collaborative comprehensive planning process, including regular reviews
Set annual goals that are aligned with the comprehensive plan
Develop a financial plan that anticipates both short and long-term needs
Formulate a master facilities plan conducive to teaching and learning
Evaluate Continuously
Utilize appropriate data to make informed decisions
Use effective practices for the evaluation of the Superintendent
Assess student growth and achievement
Review effectiveness of the comprehensive plan
Communicate Clearly
Promote open, honest and respectful dialogue among the Board, staff and community
Encourage input and support for the District from the school community
Protect confidentiality
Honor the sanctity of executive session
Act Ethically
Never use the position for improper benefit to self or others
Act to avoid actual of perceived conflicts of interest
Recognize the absence of authority outside of the collective Board
Respect the role, authority and input of the Superintendent
Balance the responsibility to provide educational programs with being stewards of community resources
Abide by the majority decision
Board Policy 011
2017 - 2018 District Goals
Goal 1 
Research, develop, and implement programs to support the diverse academic needs of all students.
Goal 2
Research the mental health needs of all students and develop and implement programs to address the needs.
Goal 3
Develop, implement, and enhance District cultural practices and programs to create a more inclusive community.
Goal 4
Implement specific strategies to ensure student academic growth and achievement.
Goal 5
With an emphasis on fiscal responsibility, the District will develop and implement enhancements in human resources, technology infrastructure, and facilities to support student success.
Public Records - Right to Know Policy