High School Parent/Guardian Resources
 Educational Trips for Students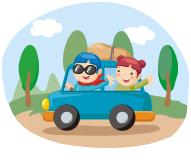 Students may be excused from school attendance for up to five (5) school days per year to participate in educational tours or trips when such trips are evaluated and approved by the school principal in advance.
The trip dates may be non-contiguous but cannot be taken with the first and last ten days of the school year, nor during standardized testing windows. Print this form  or pick one up at the school office.
College Visits
College visits should be scheduled outside the regular school day whenever possible.  Each junior and senior student is permitted three college visits per academic year.  If an appointment with a college official must be scheduled on school time, the following procedures must be followed or the absence will be considered unexcused:
 A request from the parent/guardian must be submitted to the guidance office (Preplanned College Visit Form) at least one week in advance for pre-approval.
The student must be accompanied by a parent/guardian.
 An appointment with an admissions officer must be scheduled.
 A letter from a college official on the college letterhead which verifies the date and time of the visit must be submitted to the attendance office upon return to the high school.
Student Handbook
For answers to questions you may have, please click on our Student Handbook and the Student Code of Conduct.
Student Supplies
There is no master supply list for high school students.  Each teacher will let their students know their expectations on one of the first days that class meets.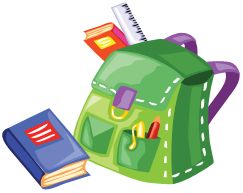 Dress Code Reminder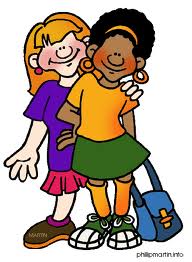 Students are expected to exercise good judgment in the selection of appropriate clothing throughout the school year.  *If clothing is deemed inappropriate, the student will be asked to change into acceptable attire.
Inappropriate attire includes but is not limited to the following:

Heavy winter jackets, hats, bandanas, hoods or other head coverings of any kind (except if worn for religious or health purposes) may not be worn or carried during instructional hours.

Clothing which exhibits double-meaning, suggestive slogans or words, advertisements of illegal products and inappropriate products for school, or profanity.

Gang apparel, colors, symbols, and identification items.

Shoulder-less blouses, shirts, and dresses or those with spaghetti straps (with shoulder straps less than two-inches (2") wide).

Leggings, tights, and yoga pants unless worn with a covering that extends to or below the bottom of the hip.

Displayed undergarments.

Exposed midriffs, buttocks, or cleavage.

Skirts and shorts that do not reach the mid-thigh.

Sunglasses.

See-through or sheer clothing.

Clothing with rips, holes, or tears above the lower thigh unless worn with leggings or another covering (high school).  Clothing with rips, holes, or tears above the knee (middle school).

Chains.
Thank you for your help in reinforcing the dress code expectations.
Academic Resources for Parents/Guardians
District Forms & Publications