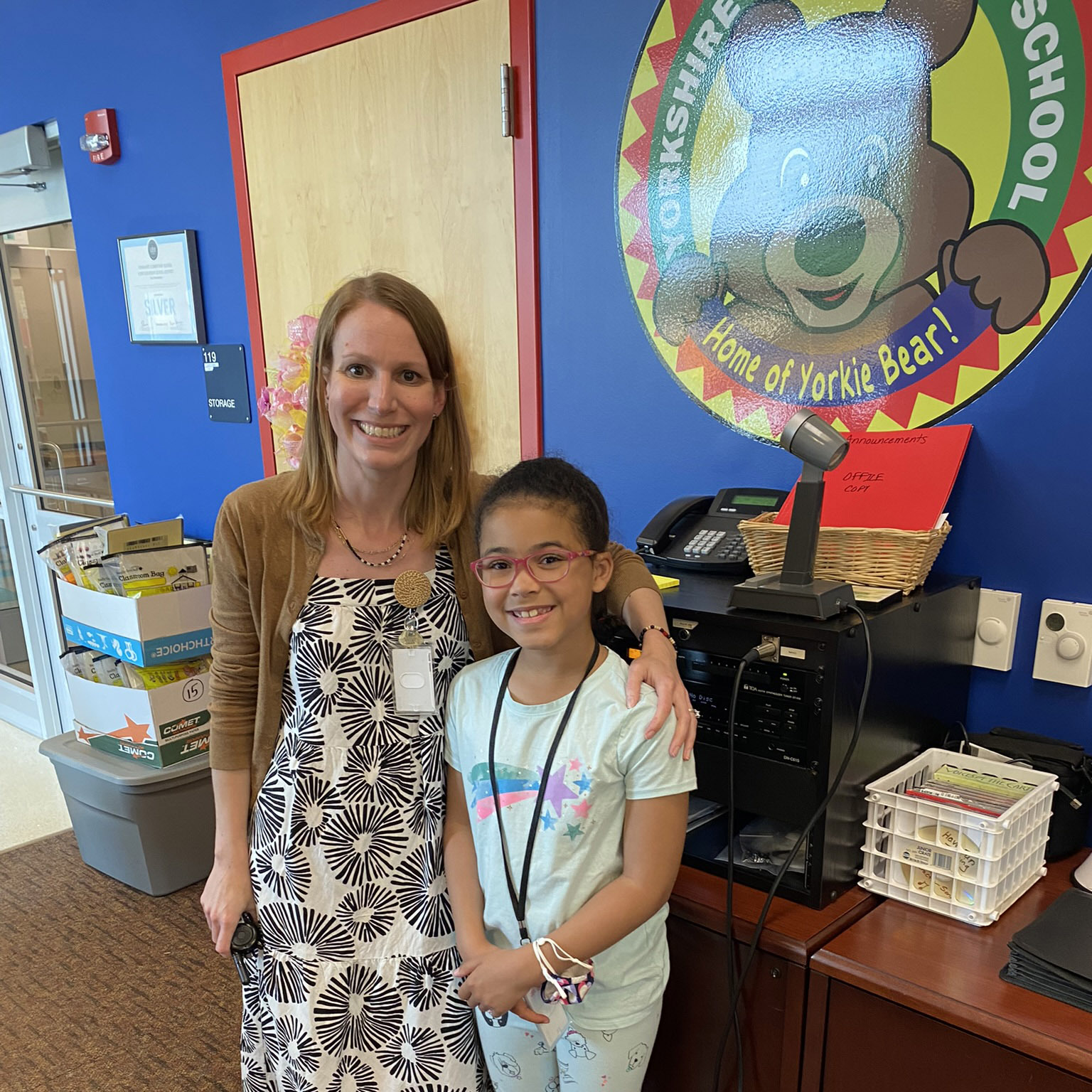 Mrs. Amanda Albright, Principal
Greetings, Yorkshire Elementary School!
Yorkshire Elementary is a wonderful place to be! We have the honor of providing an excellent learning experience for students in kindergarten, first, and second grades. Our students will continue their educational journeys at East York Elementary School for the third, fourth, and fifth grades.
At Yorkshire Elementary, we strive to provide the best learning atmosphere for our students. We have dedicated staff members who pride themselves on meeting the needs of all students to ensure their success. This dedicated staff focuses on helping each student grow in their unique way. Our mascot, Yorkie Bear, models the Four Bee Rules: Be Respectful, Be Responsible, Be a Worker, Be a Friend. Together we can be our very best.
"Every day is an adventure, and no two days are ever alike."
I've heard this simple quote so often, and I do not believe that a more accurate statement exists when describing the world of education. Having opportunities to learn, question, explore, and wonder is a tremendous adventure. It is an even greater privilege to be allowed the opportunity to expand the minds of children. As the building leader, I will encourage our students and staff to take risks with their learning, not be afraid to try again, and celebrate their achievements. I promise to support the Yorkshire Elementary School students, teachers, and community to make every day the very best adventure.
I am looking forward to the opportunity to work closely with you and the students in support of their future success. Please do not hesitate to contact me with any questions or ideas you would like to share. Together, we will be a fantastic team.
Respectfully,
Mrs. Amanda Albright
Principal