Two Important Dates in Future-Focused Planning Process Announced
December 7, 2021
Dear York Suburban Residents,
We are heading into an important time for the Future-Focused Planning (FFP) initiative, and I'd like to invite you to stay informed and get involved. The FFP process could potentially impact the District's facilities and educational programming for many years to come, so your feedback is critical. Below are two dates that you may want to mark on your calendars.
December 20, 2021, 7 p.m., YSHS Auditorium
During this regular monthly meeting of the Board of School Directors, the District's administrative team will make its final recommendation to the Board. You can learn more about the options still being considered by reviewing the last FFP presentation given to the Board. The presentation video and slides have been made available for your convenience.
There will be two designated periods for in-person public comments during the meeting. Public comments can also be submitted electronically via the process explained here.
January 12, 2022, 6 p.m., YSHS Auditorium
During this special meeting of the Board of School Directors, the administrative team's recommendation will be reviewed with the community in a town hall-style format. Afterward, there will be a Q&A session for attendees.
Both meetings will be streamed live for those who cannot attend in person. The links will be available through our YouTube channel and on our School Board web page.
This is an exciting time for the District as we make our way closer to the conclusion of the FFP process. Thank you for your continued engagement!
Regards,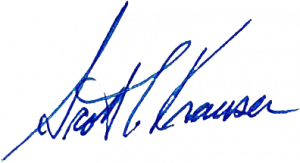 Dr. Scott Krauser
Assistant Superintendent