S

AVE

THE DATES!
Kindergarten

Grades 1 & 2

Thursday, August 8th
6:30 - 7:30 p.m.
Kindergarten Playground Pals!
KINDERGARTEN FAMILIES ONLY
An informal gathering on the Valley View playground for students to have fun meeting new VVE friends!
Wednesday, August 14th
Back-To-School / Meet the Teacher
Grade 1 ~ 5:15 - 6:00 p.m.
Grade 2 ~ 6:15 - 7:00 p.m.
Meet the teacher and explore the student's new classroom.  Students will review the Four Bee Rules while parents learn essential information from their teacher.
Monday, August 19th
8:45 - 1:00 p.m.
Transition  Day for Kindergarten
In an effort to make our first day of school for our kindergarten students a positive one, students along with their parents will be engaged in a Kindergarten Transition Day.  Parents will be expected to remain at school with their child for the entirety of the time period.  Students will arrive with their parents at 8:45 a.m. and report to the classroom.  Lunch in the cafeteria will be served to students only.
Tuesday, August 20th
First Day of School
8:35 a.m. - 3:30 p.m.


Tuesday, August 20th
First Day of School
8:35 a.m. - 3:30 p.m.
Get to Know Forest Kindergarten, coming 2019-2020
2018-2019 was a fun year at Valley View Elementary!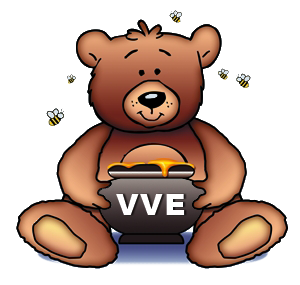 COUNTDOWN to the 2019-2020 School Year!
Kindergarten Transition Day - Monday, August 19 & First Day of School for all - Tuesday, August 20