2022-23 Course Selection:
Coming Soon!
If you are worried about a fellow student or there is something you need the school to know immediately, please submit a tip:
Community Service
Are you interested in completing community service.  You can learn more below:
YSHS Guidance Office
1800 Hollywood Drive
York, PA  17403
Counselors
Mrs. K. Tina Howe
Ms. Karen Forrer
Dr. Jamie Britton (On Sabbatical)
Mrs. Bethany Salaga
Ms. Suzann Pranaitis
Administrative Assistant
  Mrs. Heather Heiland
Guidance Office:
717-885-1272
Guidance Fax:
717-885-1273
Office Hours:
M-F 7:00 to 3:15 p.m.
Senior College Planning
Please see the Senior College Planning document for more information about the college selection and application process.
SAT/ACT Dates
SAT dates can be found on the College Board Website
ACT dates can be found on the ACT Website
YSHS will also host the School Day SAT (i.e. the SAT is taken in school) in October for Senior and in the spring for Juniors.
College Tracker
Seniors - after applying to a college via Naviance, click on your counselor's link below to request a transcript or letters of recommendation.
Financial Aid
The links below provide information for families to assist in paying for education after high school.
Financial Aid Night Presentation-9/22/21
FAFSA - Free Application for Federal Student Aid
Responsibilities:
Seniors: A-E
Freshman: All
...began working at the York Suburban High School in August 1997. Prior to coming to Suburban, Mrs. Howe worked for South Western School District for one year as a long term substitute in the high school and middle school guidance offices. She earned a Bachelor of Arts in Psychology with a minor in Anthropology from Bloomsburg University and a Master of Science in Counselor Education from Western Maryland College.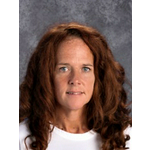 Dr. Jamie Britton is currently on sabbatical leave.  During his absence, Mrs. Bethany Salaga is taking on his responsibilities.
Responsibilities:
Seniors: F-L
Sophomores/Juniors: A-L
Emotional Support Students
...earned an undergraduate degree in Sociology from the Pennsylvania State University. He went on to earn his Masters of Science degree in Counselor Education through Western Maryland College, and eventually a Doctorate degree in Educational Leadership from Immaculata University.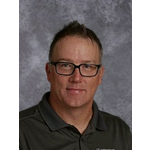 Responsibilities:
Seniors: M-R
English Language Learners
All New Students
Career Planning Counselor
...started her career as a School Counselor in Maryland in 1996. She moved to Pennsylvania and began working at York Suburban High School in 2001. She earned a Bachelor of Business Administration in Finance from James Madison University in 1989 and a Master of Education in Counseling from Bowie State University in 1995.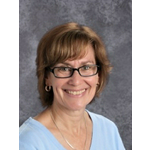 Responsibilities:
Seniors: S-Z
Sophomores/Juniors: M-Z
...began working as a School Counselor at York Suburban High School in August, 1998. Prior to joinging YSHS, she worked as a School Counselor for nine years at Central York High School.  She earned a Masters Degree in Educational Counseling and a Masters Degree in Educational Administration from Shippensburg University; and a Bachelor's Degree in Criminology and a Bachelors Degree in Sociology from Indiana University of Pennsylvania.  Prior to working as a Guidance Counselor, Ms. Pranaitis worked as a Community Social Worker.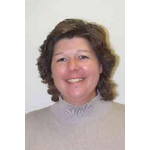 The assigned counselor serves as the advocate for the student in many ways. To truly recognize their needs, counselors meet with individual students on a regular basis. A personal relationship develops that is nurtured through four years. If additional curricular assistance is needed, counselors can match peer tutors with students. On an individual basis, a counselor will work with students on everything from career exploration and post-secondary planning, to decision making and time management. Counselors review every college and scholarship application that is processed by the school. They prepare and administer a variety of tests and assessments for students, and help them to interpret the scores. The counselor also serves as the liaison between many departments for students with special needs.
Counselors work with individual students to gain opportunities in shadowing, internships, volunteer service, and employment. Some students will take advantage of our affiliations with a vocational high school, the PA Governor's Schools, and local colleges. Counselors work with students in identifying what programs are appropriate for their individual needs and the steps to gaining placement in the programs. All of these programs are used to enhance the four year experience of the student while better preparing them for the demands of life beyond high school.